Links2
More Links (Click here for more links of interest)
Health Related Links
Dr. Heidi Rootes is a Vancouver Naturopathic Doctor who can treat a number of different conditions through services such as acupuncture, bowen therapy and prolotherapy.
The Thai Yoga Center - A Comprehensive Thai Yoga School offering SomaVeda Thai Yoga and Thai Massage classes, Thai herbalism classes, Thai language classes, Thai Cultural Classes, Martial Arts and more in Talbotton, Georgia.
Oklahoma Wildcrafting is an art form used by many in Oklahoma. From the numerous Native American tribes to
those who lived through the Dust Bowl and Depression. For many in our state, this has been a way of life. Why do I call it a art form? It is because it has been passed down from generation to generation and perfection is achieved through the constant practice of this way of life. From the use of broom weed for the flu to the preserving of wild fruit to the wild medicinal herbs many in this state have taken care of their families every day needs.


Garrett Popcorn is known throughout the Chicago area as one of the tastiest snack foods & finest gourmet popcorn you can find on Michigan Avenue.
---

dedicated to growing, education, and use of Diospyros virginiana L., the common, or American persimmon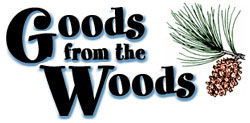 Goods From The Woods
14125 Hwy. C
Licking, Mo. 65542
573-674-4567
Medicinal Herbs - eMedicinal.com was created to help educate visitors about the often forgotten wisdom of the old ways of treating illnesses.
Fruit diet is a good (or better) alternative to other forms of food such as cooked or fried food. Learn how to maintain a balanced fruit diet.
Toronto Reiki Master Dan Miron offers one-on-one Usui Reiki and Reiki of 7 Levels courses in our downtown naturopathic clinic. One hour Reiki treatment session included. For more information about Reiki therapy visit our Reiki blog.
Miscellaneous Links of Interest

offering michigan herb classes, workshops, weed walks, and other opportunities to infuse one's self in the medicine of plants:~.
Contact Jim at 248-737-3589 or jim@herbcraft.org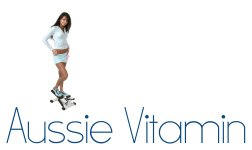 Shop here for Herb Valley and Hilde Hemmes herbs, vitamins and organic foods.


Living with Our Fertility - A Women's Guide to Synergistic Fertility Management Fertility Awareness, Herbs affecting the Menstrual Cycle, Herbal Contraception & Herbal Abortion ~ An Alternative Approach
This site is geared toward women who
want to avoid getting pregnant.
Link Exchange Management - Webmasters helping webmasters develop high value relevant links. Promoting ethical web-marketing using the time trusted pillars of relevance and popularity.
Wild Man Steve Brill
WILD FOOD! LEARN ABOUT EDIBLE AND MEDICINAL WILD PLANTS, NATURE, AND ECOLOGY With New York's Best-Known Naturalist "Wildman" Steve Brill
Alternative Nature Online Herbal
Need free pictures for school projects?
Free Herb Pictures!
click here
Owner : Alternative Nature Herbals
P. O. Box 221 Tennessee Ridge, TN 37178 Phone 931 721 HERB
email karen@altnature.com
his publication offers some of the best recipes online.
Good recipes
http://www.vickilanemysteries.com/lore.html - Appalachian Mountain Lore
Wilderness Survival, Tracking, Nature, Wilderness Mind
Herb Links and Resources
Flowers Forum - It's All About Flowers!
We reserve the right to refuse to supply any company or person for any reason.