Links
see also:
Wild Pantry gladly participates in reciprocal link exchanges under certain conditions.
We DO NOT accept 3-way links so please do not email us with those requests as we simply delete those email requests immediately.
When

you

write us for a link exchange it is proper Webmaster etiquette for the requester to first add our site link and then request an exchange with us. Remember, it is YOU who are requesting the exchange, not us. If you are a "link farmer" and don't have access to editing your site, please advise us when our link is added and the location.

If you want us to link with you, you must

FIRST

place our link on your site and then notify us with the location of our link with your request to exchange links. We only accept links that have relevant or similar content to our site. We update our links once a month so if you don't see your link right away we will add it later when we update the site. Do not flood our email inbox with "where's our link?" requests. We do not accept link exchanges with sites that have unsuitable content.
A link back to our page is appreciated and required. Should you encounter a broken link, please advise us and we will update this site. Please scroll down the categories and advise which category you would like to be listed under or suggest a category for your listing.
We will be accepting text links only for free link exchanges on our links pages. If you would like for us to carry your logo/link, the cost is $200.00/year. See advertising link for other options.
If you have a link you would like to list here, please email WildPantry.com.
If you have any questions about our products please give us a call at (423) 371-1518 (cell) or email us at your convenience.
Please use this html code:
<a href="https://www.wildpantry.com" target="_blank"><b>Wild Pantry - Dine on the Wild Side of Mother Nature! </b></a>- All natural wild food products, wild mushrooms, fruits, vegetables, nuts and wild medicinal plants brought to you by Mother Nature's Outside Pantry.
Looks like:
Wild Pantry - Dine on the Wild Side of Mother Nature! - All natural wild food products, wild mushrooms, fruits, vegetables, nuts and wild medicinal plants brought to you by Mother Nature's Outside Pantry.
____________________
More Links (Page 2)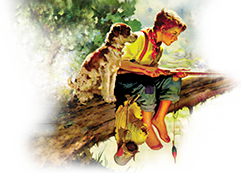 Highest Quality Ingredients produce the Best Supplements
At Lidtke, we manufacture nutritional supplements that are kind to your body and your soul – using only the cleanest natural ingredients that we test ourselves for impurities.

3151 N. Cessna Ave. #112

Casa Grande, AZ 85122

(480) 858-0502

800-858-0502 toll free

Mesothelioma and Nutrition -A basic nutritional guide for those who may be suffering from cancers such as mesothelioma.
Foraging & Ethnobotany Links

EthnoHerbalist -
Ethnoherbalist provides reviews of the cultural history and science behind some of the most popular plant based medicines. This site reviews scientific articles on certain plants to assess whether their associated health claims are supported or refuted by clinical data.


PaleoDiet.com
for links - The Paleolithic Diet Page What the Hunter/Gatherers Ate
MoonDragon's Realm of Services


MoonDragon Birthing Services & Dragon's Lair Pagan Parlor
Health & Wellness, Women's Health, & Nutrition Education & Information, Midwifery, Pregnancy & Childbirth Education & Preparation, Parenting & Family Support
Gifts O' The Wild - Specializing in wild rice, Minnetonka moccasins, and Native American items.
Crete Attractions - Botanical Gardens are the ideal alternative for a day's escape from the city's noise. Perfect for a scenic trek or an interesting tour of nature's paths, composed of rare samples of the local flora and fauna, as well as tropical and subtropical species from all over the world.

Photographs and descriptions of the flowering and non-flowering plants of Missouri, USA. Plants are categorized by flower color and/or leaf characteristics.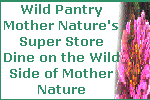 Please note that prices can change at any time as we update our site when time is available. Please email us if you have any questions regarding prices.
We reserve the right to refuse to supply any company or person for any reason.