About Us - Wild foods grown by Mother Nature and offered by Wild Pantry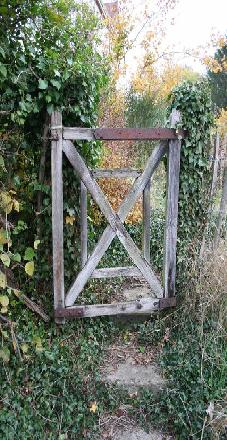 Wild Pantry -Mother Nature's Super Store
Open 24/7/365 days a year!
(Photo credit: Richard Croft, Photographer)
We have online orders only and no physical address for a store at this time.
Wild Pantry is a small, family owned and operated business that offers a healthy alternative to processed foods laden with chemicals and additives and plants to be used as herbs and/or as a food supplement.
Our products are found in the forests and fields, given to us by mother nature.
We would love to hear from you. Suggestions are welcome. If there is a product you want and we don't list it on our site, we can probably obtain it for you.
In order to comply with USDA food safety regulations, we do not sell nor provide anything containing meat, poultry, canned low acid foods, or dairy products. We sell herbs (plants) to be used as a novelty, religious, or food supplement only.
Dine on the Wild Side of Mother Nature!
All photos, text and content is copyrighted and cannot be used without permission. Please email Wild Pantry if you would like to use any content or photos from out site.
Please email Wild Pantry.
Please note that prices can change at any time as we update our site when time is available. Please email us if you have any questions regarding prices.
We reserve the right to refuse to supply any company or person for any reason.
Email us if you have any questions.